In this episode we talk about the impact of bullying on the brain and the need to raise awareness about brain science. Jen emphasises the importance of understanding how bullying affects the brain and how it can lead to mental and physical health problems.
We discuss the need to educate parents, teachers and individuals, in various settings, about the harmful effects of bullying on brain development.
We also highlight the concept of neuroplasticity which offers hope for repairing and strengthening the brain after experiencing bullying.
Jen emphasises the role of empathy and the damage and effects of bullying on our empathy neural networks, and stresses the need for adults to take responsibility for addressing bullying, and teaching children about its consequences.
We also want to remind you that we care about your well-being. If any topics discussed on today's episode have raised concerns or if you need support, please follow the links below for agencies that can help you and offer you advice on what to do.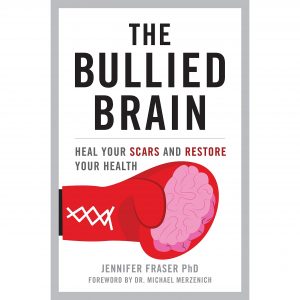 Click here to purchase The Bullied Brain