On this episode of The Bullied Brain we talk about statistics and studies around bullying in schools and the need for an upstream approach to address the issue.
We highlight the impact of bullying on children. We talk about the need for a different approach to tackle bullying, focusing on early intervention.
The concept of teaching children about brain health and providing daily exercises to promote brain well-being, how children should be taught empathy and compassion, and a focus on their brain health being prioritised alongside academic subjects.
Jen emphasises the importance of addressing the underlying issues of trauma and adversity that children may be facing, rather than solely focusing on addressing bullying behaviour itself.
We also discuss the long-term consequences of bullying, including its association with criminality later in life.
We also want to remind you that we care about your well-being. If any topics discussed on today's episode have raised concerns or if you need support, please follow the links below for agencies that can help you and offer you advice on what to do.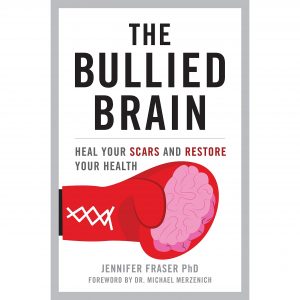 Please visit our website The FEMCAST for more resources and help.
Click here to purchase The Bullied Brain