In this episode of the Bullied Brain we talk about narcissists, psychopaths, and Machiavellians, collectively referred to as the "dark triad."
Jen explains how narcissists have a destructive impact on the lives of those around them.
How they are fixated on themselves and constantly seek validation and admiration from others.
Jen talks about the harmful effects of being in a relationship with a narcissist.
How they engage in gaslighting, manipulating their partners' perception of reality and causing confusion and self-doubt.
Jen advises how to protect oneself from narcissists, paying attention to red flags such as pathological lying and excessive flattery. Trusting your instincts and not dismissing feelings of unease or discrepancies in the narcissist's behaviour.
We discuss the importance of maintaining a support network and not letting the narcissist isolate the victim from friends and family.
Jen also talks about psychopaths and their similarity to narcissists in lacking empathy. They are described as empty individuals who seek to exploit the talents, resources, and relationships of those around them.
The effects of being in a relationship with people with these mental disorders, rebuilding trust, feeling safe, and regaining one's sense of self may require time and support from others.
We also want to remind you that we care about your well-being. If any topics discussed on today's episode have raised concerns or if you need support, please follow the links below for agencies that can help you and offer you advice on what to do.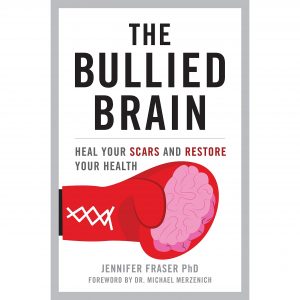 Please visit our website The FEMCAST for more resources and help.
Womens Aid call 1800 341 900
Rape Crisis Centre call 1800 77 8888
Click here to purchase The Bullied Brain