This episode opens by highlighting a pressing issue: the recent femicides that have occurred, all of which could have been prevented (this episode was recorded in January 2023). Dr Jen Fraser and I talk about the violence leading to these tragic incidents, how they were entirely avoidable, as was the impending intergenerational grief.
We discuss the absence of effective preventive measures as distressing and frustrating, we need action. The absence of violence must become an integral value system taught in schools, starting at a young age. The acceptance of violence must cease and that society must no longer tolerate it.
We discuss the necessity of instilling a value system that respects boundaries, bodies, and individuals, ultimately fostering an environment devoid of violence. This preventable cycle of violence is not only heart-wrenching but also recurring. The discussion revolves around the urgency of breaking this cycle by teaching children to reject violence, starting in schools. The recent femicides in Ireland and around the globe serve as a poignant example, revealing the frustrating lack of governmental action and preventative strategies.
Dr. Fraser, cites historical studies to illustrate how human behaviour can be shaped in childhood. Dr Fraser talks about Harry Harlow's attachment research with monkeys and Bandura's BOBO doll experiment, showing that children imitate aggressive behaviour. Dr. Fraser voices her exasperation at the absence of legislation, educational initiatives, and parental support to prevent violence. She laments society's tendency to focus on the aftermath of tragedies rather than enacting preventive measures.
Dr. Fraser further emphasises the importance of nurturing, attachment, and empathy in child development. Criticising the continued use of corporal punishment in certain American schools, revealing shocking statistics, around 30% of corporally punished children require hospitalization due to injuries.
We talk about the significance of healthy relationships, setting boundaries, and the enduring impact of violence on children. The cycle of violence, perpetuated through bullying in various contexts (schools, workplaces, homes), necessitates intervention and a dedicated commitment to educating future generations on creating a safe mental environment.
This episode advocates for a comprehensive approach to violence prevention. The recent femicides serve as a stark reminder of the urgent need for societal change. By instilling values of respect, empathy, and non-violence in children, and by incorporating comprehensive legislation, educational initiatives, and parental support, we can work towards breaking the cycle of violence, ensuring healthier children who grow into healthier adults.
We also want to remind you that we care about your well-being. If any topics discussed on today's episode have raised concerns or if you need support, please follow the links below for agencies that can help you and offer you advice on what to do.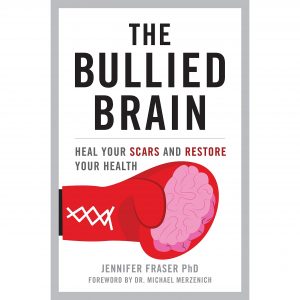 Womens Aid call 1800 341 900
Rape Crisis Centre call 1800 77 8888
Click here to purchase The Bullied Brain
The FEMCAST website – www.thefemcast.com
Follow us across our social media @thefemcast … links below
Buzzsprout – https://www.buzzsprout.com/2215477/ep…
Spotify – https://tinyurl.com/4nzftbpp
LinkedIn – https://www.linkedin.com/company/the-…
Instagram – https://www.instagram.com/thefemcast/
Twitter – https://twitter.com/TheFemCast
Facebook – https://www.facebook.com/TheFEMCAST
Tik Tok – https://www.tiktok.com/@thefemcast